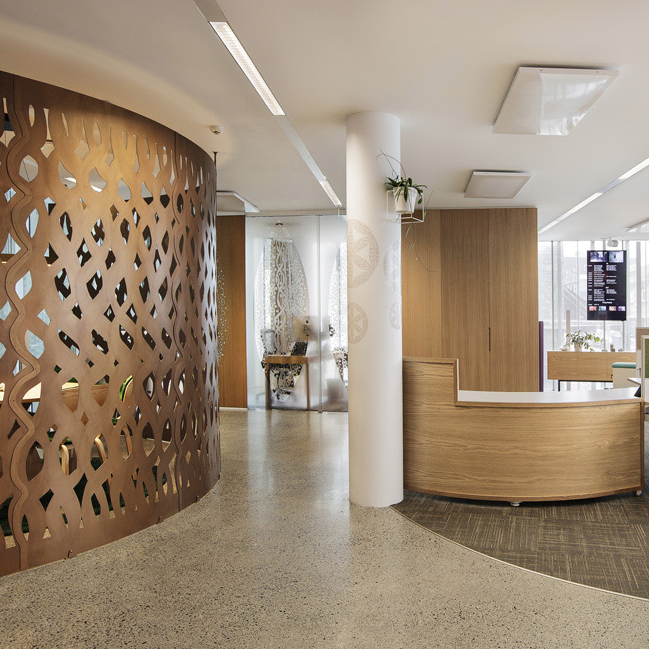 We are finalists!
We are thrilled to be nominated as a finalist in the 2017 DINZ Best Awards Spatial Design, Office and Work environments category. This is for our work on the recently-completed Samson Corporation office in the Geyser Building in Parnell, Auckland (New Zealand's first 6-stars green-rated building).
Regenesis Design and Artist Miranda Brown were brought in to create an office environment that goes beyond function, to uncover the potential within the space for the people working there. The brief was to design a space where people could breathe and feel comfortable, an environment where staff felt nurtured and inspired, energised and focused. Where wellbeing met function and the future direction of the company is reflected in the office environment and building.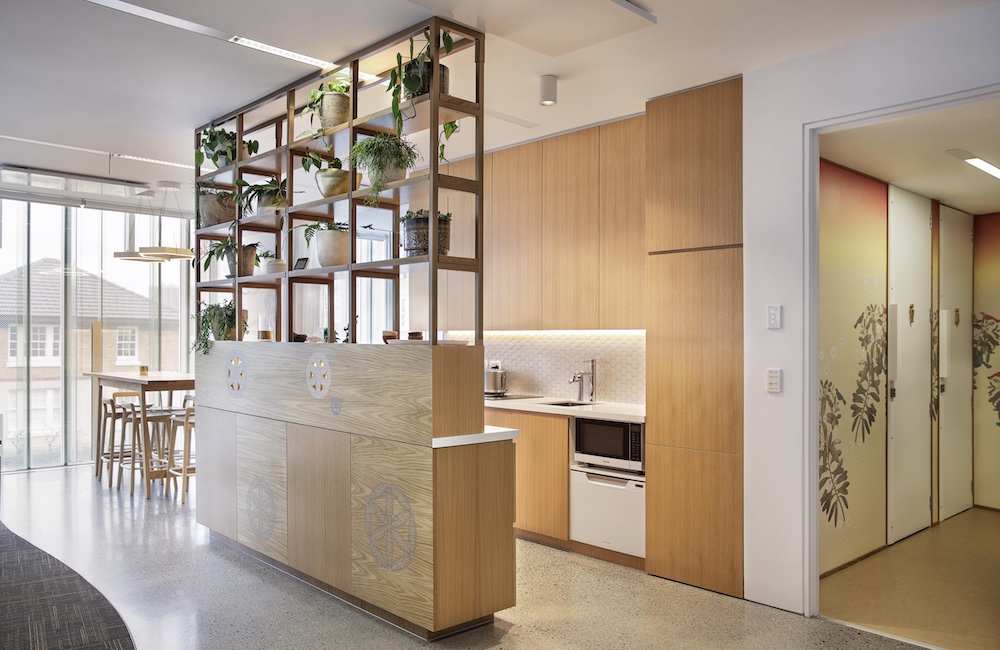 This was a holistic design process which began with a complete and thorough understanding of all staff and daily business needs, future direction and growth.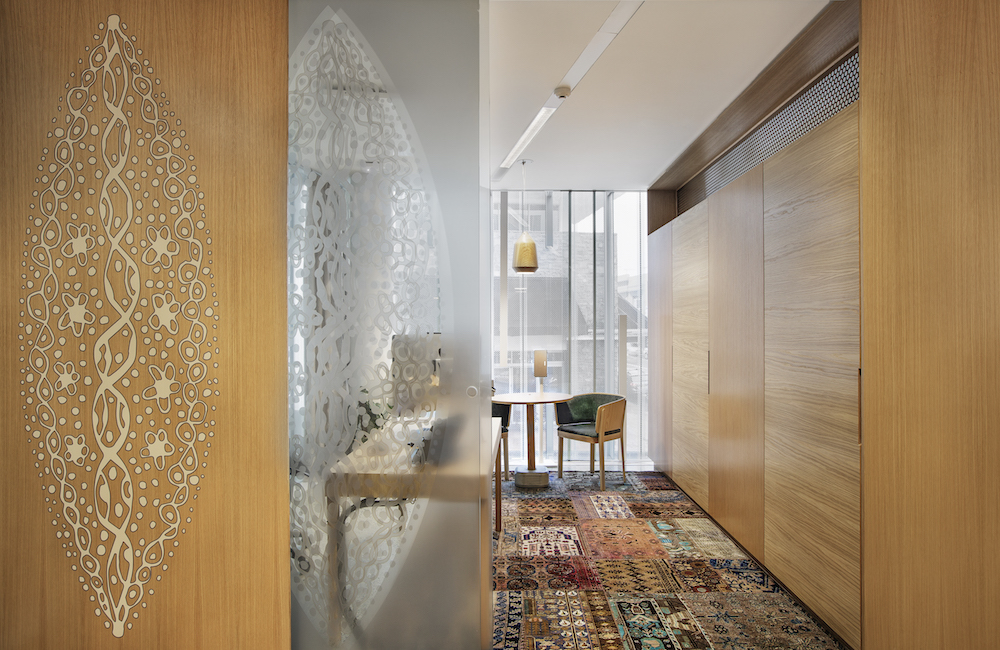 A creative collaborative process between Amanda Hookham, Miranda Brown and client Jason Friedlander uncovered the energetic resonance that was to be brought through in the design the essence and qualities of Pohutukawa and what this represents into the space.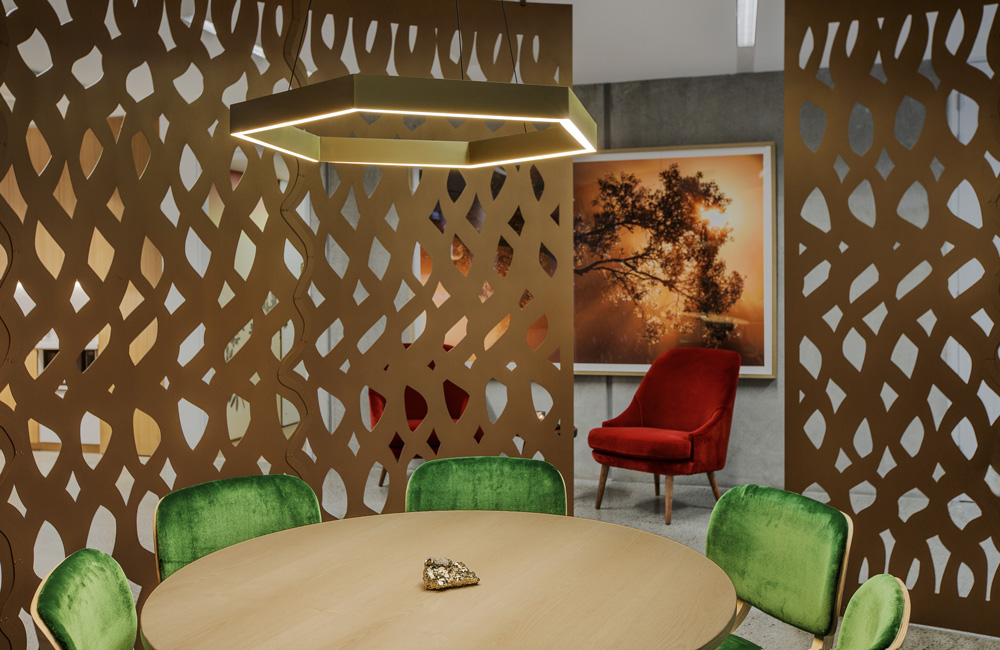 The 8 stand DNA curved meeting room wall was designed, manufactured and finished in an alchemical antique bronze application.
The hexagon shape is represented in fittings, surfaces and workstation layout symbolising the hive formation, a sense of collaboration, social movement and interaction.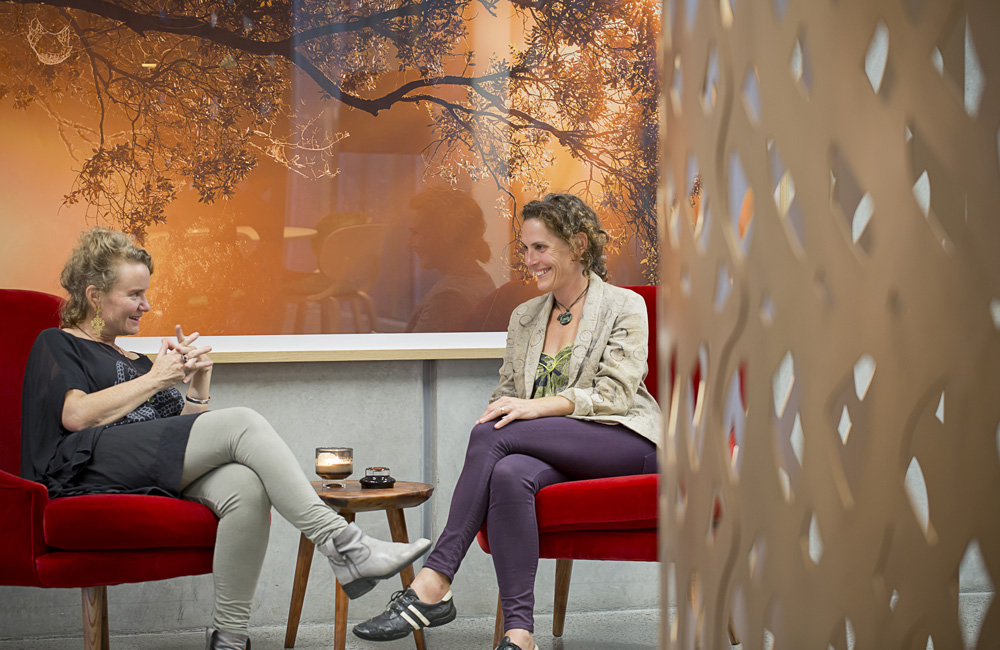 Joseph Michael's 4 am Pohutukawa photograph is displayed onto the only structural wall in the office.
This portrays a beautiful message of the light and darkness we all hold within ourselves and the intricate relationship that we have with nature.
Regenesis Design understands the importance of the connection and relationship between human beings into their space and environment and supports this throughout the process and projects.
We would also like to take this opportunity to thank our suppliers, manufacturers and all those people involved in this project that helped us to make it happen. Your workmanship and expertise are greatly appreciated!